Franklin County LOSS Suicide Postvention Volunteer Information Session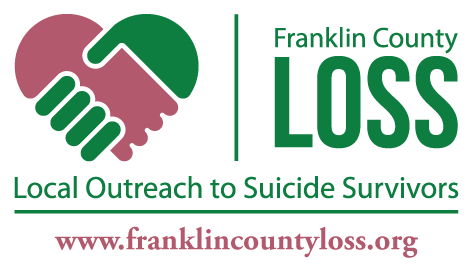 LOSS Community Services
Event Details
Oct 22nd 2019
6 PM - 8 PM
3040 Riverside Drive, Columbus, OH, USA
Contact is Sarah Price
Minimum age: 18 year(s)
+1 (614) 530-8064
Open to Anyone
About the Event
Health
Family
Crisis
Additional Information
What will volunteers do?
Franklin County LOSS exists to be an instillation of hope to those who have lost a loved one to suicide as they integrate their loss into their lives. We do this through a variety of services and programs. We are looking for volunteers who are passionate about making the world a kinder place, and who believe it's important to stand as a source of healing and support for suicide loss survivors. ... If you are interested in being a reliable and active volunteer please register to attend our Information Session and learn more about what we do. If you have questions, email Sarah Price: sarah@franklincountyloss.org
What should volunteers know about the location?
What will volunteers need to bring or wear?
casual/comfortable wear