Friends of Goodale Park Holiday Gala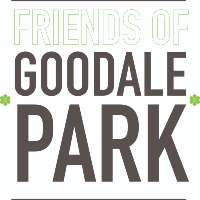 Friends of Goodale Park
Event Details
Dec 4th 2019
5 PM - 9 PM
1077 Neil Avenue, Columbus, OH, USA
Shift Dates
Contact is Molly Winters Kryszan
Minimum age: 21 year(s)
+1 (614) 893-3487
Open to Anyone
About the Event
Conservation
Community Development
Additional Information
What will volunteers do?
Help set up the Gala at Jack Decker's house for Friends of Goodale Park. We will need help with coat check, clean up, replenishing catered food, wrapping up food, silent auction, and more.
What should volunteers know about the location?
What will volunteers need to bring or wear?
Comfortable dress shoes, casual/dress attire