Help Elder Victims of Crime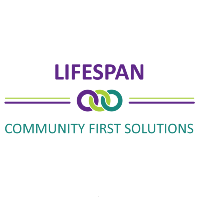 LifeSpan, Inc.
Event Details
Feb 10th - Sep 30th
9 AM - 5 PM
1900 Fairgrove Ave, Hamilton, OH, USA
Shift Dates
1
Shift 1
Feb 10th - Sep 30th 8 AM - 9 AM
2
Shift 2
Feb 10th - Sep 30th 4 PM - 5 PM
Contact is Meredith Davis
Minimum age: 18 year(s)
+1 (513) 388-6095
Open to Anyone
Event requires a background check
Event requires signed forms
Event requires training
About the Event
Peace & Justice
Crisis
Additional Information
What will volunteers do?
The Elder Victim Advocate program supports older adults who have become victims of a crime. Advocates work one-on-one with an elder victim to help them to navigate systems and connect with supports while they recover. We are looking for reliable volunteers who are passionate about justice and breaking down barriers to recovery. To learn more about how volunteering as an Elder Victim Advocate supp ... orts seniors in Butler County, email Meredith Davis at volunteer@community-first.org. Interested volunteers will receive extensive training and on-going support from the program. Prior to working with clients, volunteers will authorize a background check and have TB testing. Training and time commitment are flexible.
What should volunteers know about the location?
What will volunteers need to bring or wear?
Bring yourself.