The P.E.E.R. Center Community Meal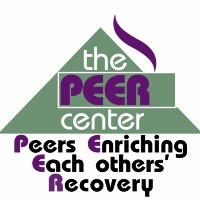 The P.E.E.R. Center
Event Details
Feb 20th 2020
4:30 PM - 6 PM
205 N Hamilton Rd, Columbus, OH 43213, USA Note: Please use 205 N Hamilton Rd, Whitehall, OH 43213 for Navigating purposes.
Contact is Derrick Kirkland or Jackie Doodley
Minimum age: 18 year(s)
+1 (614) 453-4830
Open to Anyone
Event requires signed forms
Event Causes
Poverty
Food
Health
Education
Equality
Arts and Culture
Peace & Justice
Family
Crisis
Refugees
Homeless
Consumption
Community Development
Additional Information
What will volunteers do?
We are asking that volunteers serve the community meal provided by the Mid Ohio Food Bank. During the meal, there may be presenters, outreach workers, or others there communicating with the group during the mealtime. All volunteers will be asked to sign and confidentiality agreement. These will be made available to you by The P.E.E.R. Center staff.
What should volunteers know about the location?
There is ample parking. And we encourage all to lock all personal items in your vehicle.
What will volunteers need to bring or wear?
Please wear casual clothing and closed toed shoes.